What Pressure Should My Tires Be At?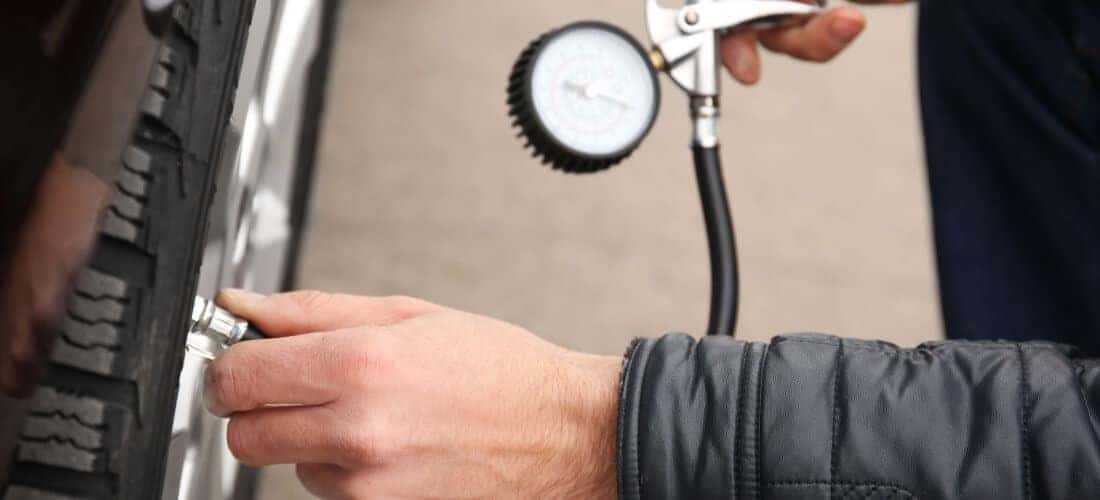 When you're leaving San Angelo for your next road trip and your tire pressure monitoring system signals that you need to check the air in your tire, you might be wondering "what pressure should my tires be at?" There isn't one answer across the board, as tires vary across makes and models, but it's simple to figure out what pressure your tires should be at with a few key facts.
The suggested maximum PSI (tire pressure) is printed on the sidewall of the tire and available to reference in your owner's manual.
It's best to stay a nudge below the maximum PSI for optimal fuel economy and tire longevity.
Most gas stations offer tire pressure measurement and inflation, or you can purchase an at home or mobile air pressure device.
When you're in need of new tires or tire repair near Brady, the Stanley CDJR Service Department has you covered. From in-person assistance to our online service videos, we want to make sure your car is always in its best running condition. Call our team at (325) 643-2616 to make an appointment or contact us online with any questions!