Performance vs. Utility: What's the Difference & How to Choose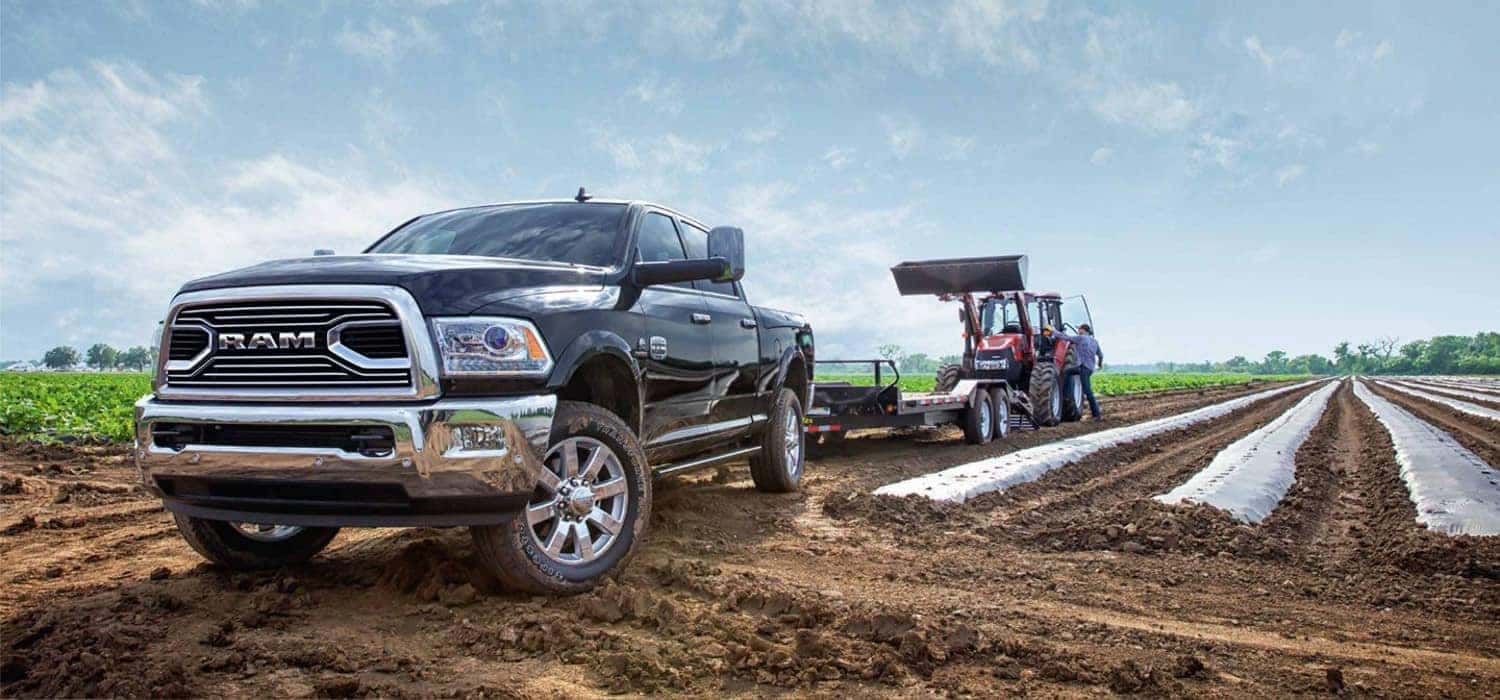 Performance vs. utility – what does it really matter? Quite a lot, as it turns out, especially when you are trying to decide if your next new vehicle should be performance-based or utilitarian. The difference between the two really shows up in a high-powered car like the Dodge Demon, which certainly prioritizes performance over utility. If you're unsure whether to prioritize performance or utility in your new vehicle, consider the following points.
Factors to Consider
When making the decision on performance vs. utility there are four main points to look at:
Horsepower vs. torque
All-wheel/four-wheel drive vs. fuel efficiency
On-road vs. off-road performance
Passenger comfort vs. cargo space
Horsepower vs. Torque
It's not a hard and fast rule, but you'll generally find performance-focused vehicles emphasizing horsepower and utility-focused vehicles emphasizing torque.
Here's the difference:
High Horsepower: Delivers outstanding acceleration and high speeds.
High Torque: Measures twisting force – the more torque, the more strength you have for towing and the stronger your low-speed acceleration.
All-Wheel/Four-Wheel Drive vs. Fuel Efficiency
Manufacturers are making their models increasingly efficient, and more are adopting all-wheel drive, but you can still focus on one ahead of the other:
All-Wheel/Four-Wheel Drive: These drivetrains deliver dependable traction across rougher terrain or through tougher weather conditions. You'll also be able to tow more.
Fuel Efficiency: Delivering power to all four wheels means burning more fuel. If you're not going to be covering challenging terrain or weather, focus on two-wheel drive for strong performance and more generous mpg ratings.
On-Road vs. Off-Road
Where will you be driving? It's going to affect plenty.
On-Road: Mostly sticking to cities and highways? A performance-focused vehicle is going to see you enjoying an agile drive.
Off-Road: You'll need different suspension to cope with the demands, plus a host of further additions. Being off-road-capable is the domain of utility vehicles like the Jeep Renegade.
Passenger Comfort vs. Cargo Space
Finally, measure up your desire for comfort against your need for cargo space:
Passenger Comfort: Some sport models are rather spartan, but most performance vehicles provide luxury fittings and materials.
Cargo Space: A vehicle with sights set on utility should provide a cavernous cargo area, usually one that can be extended easily into the passenger compartment.
From Performance to Utility: Find What You're Seeking at Stanley Chrysler Dodge Jeep Ram Brownwood
Whether you need to talk financing, arrange a test drive, or simply find out more about performance vs. utility, the team here at Stanley Chrysler Dodge Jeep Ram Brownwood is always eager to be of assistance – contact us today in Brownwood for any further help.
Blog feed:
New Jeep Wrangler Inventory Contact Us With five different configuration options available on the 2019 Jeep Wrangler, this legendary off-roader offers Eastland and San Angelo shoppers a multitude of options to choose from. Whether you have your heart set on the Sport trim, or the rugged Rubicon, any option will provide superb style and the Trail…

Jeep is known for its off-roading prowess and 4×4 capability, but if you're in the Abilene area and you're considering leasing or financing one, you may be asking "Are Jeeps safe?" On top of the innovative safety features implemented for off-roading, Jeep also utilizes the latest safety tech to keep you and your passengers safe….

The perfect blend of form and functionality, the interior of the 2019 Jeep Cherokee offers Eastland drivers an array of amenities and space to help make the daily drive easier. From cutting-edge technology features to ample cargo and passenger space, the Jeep Cherokee has it all for an SUV. Explore the interior of the Cherokee…
Service Specials:
Earn a $100 Statement Credit with your first FCA US In-Dealer Purchase
See your Dealer Today to apply!
**See the rewards terms and conditions in the summary of credit terms provided at the time of application for details, including earning, redemption, expiration or forfeiture. Percentage back is earned as points. Cards are issued by First Bankcard, a division of First National Bank of Omaha pursuant to a license from MasterCard International incorporated. MasterCard is a registered trademark, and the circles design is a trademark of MasterCard international Incorporated. See dealership for complete details. 2019 FCA LLC. All Rights Reserved. Mopar is a registered trademark of FCA US LLC.
Stanley Chrysler Dodge Jeep Ram Brownwood
1003 W Commerce St., Brownwood, TX
Service: (866) 692-8708
Earn a $100 Statement Credit with your first FCA US In-Dealer Purchase
Expires:
See your Dealer Today to apply!