Find Your Holiday Cheer in Brownwood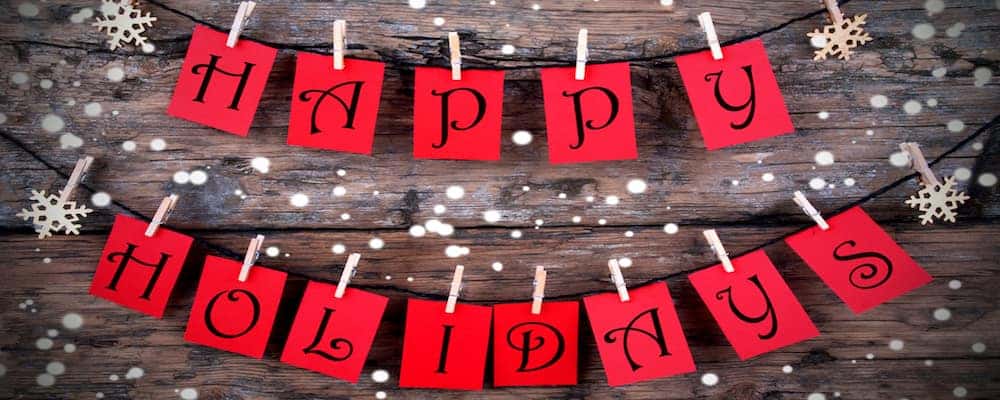 This holiday season won't be complete without participating in wonderfully festive events in Brownwood! Everyone is welcome to feel the holiday cheer in Brownwood with unique ways to usher in the winter season. Learn more on the holiday happenings surrounding Brownwood and nearby Abilene, then come celebrate with our family at Stanley Chrysler Dodge Jeep Ram Brownwood.
Holiday Events in Brownwood
There are plenty of incredibly fun ways to celebrate the holidays in Brentwood! Below are our picks of the exciting events Brentwood has lined up this year:
10th-annual Christmas Under the Stars Festival: The Christmas Under the Stars Festival kicks off Friday, December 7th and continues through Saturday from 4 p.m. to 8 p.m. each day at Depot Plaza Complex and the Lehnis Railroad Museum. Bring your whole family out to enjoy treats like brownies and hot cocoa. Keep your competitive streak going with a big wheel race, then meet Santa!
Holiday at the Lake: Visit beautiful Lake Brownwood State Park and spend the evening with your loved ones making holiday toys and enjoying comforting refreshments with our state rangers. You'll also get to meet Santa when you spend time in the hall on December 22nd from 7 p.m. – 9 p.m.
New Year's Eve Candlelight Celebration: Join the community at Greenleaf Cemetery for a delicious dinner that'll usher in the new year! Enjoy a plate of scrumptious black-eyed peas, sausage, fried cabbage, and cornbread December 31st at 6:00 p.m. $10 donation suggested per plate.
Keeping up With the Holiday Cheer Near Eastland
Nearby Eastland has holiday events that are great for the whole family this year! Check out some of their popular events:
Abilene Pop Up Lock Up: Test out your detective skills in Abilene's only Christmas themed escape room! Play with teams as small as 2 and as large as 6 people to solve the various puzzles and escape. This event will run until December 31st, so contact the Pop Up Lock Up crew for more information.
Breakfast With Santa: Head over to the Abilene Zoo to share the most important meal of the day with Santa Claus. Running for two separate Saturdays (December 8th & 15th), you'll get breakfast, a holiday craft and admission to the zoo where you can take a photo with St. Nick! Visit the site directly for pricing and booking.
Paramount Film Series – Big: Check out a classic at the historic Paramount Theatre in %%target_city_2% on December 31st at 7:30 p.m. Bring your entire family to revel in this showing of the movie Big. Celebrate 31 years of the Paramount Film Series while ringing in the new year.
Kick Off the Holidays Right with Stanley Chrysler Dodge Jeep Ram Brownwood
Looking for more fun around Brownwood, %target_city_1%%, and beyond? Check out the top 5 BBQ joints in Brownwood and the best activities to do it Abilene before planning your excursion. We're here to help you start the new year and answer any of your questions if you need more local recommendations.