How Fast is the Dodge Demon?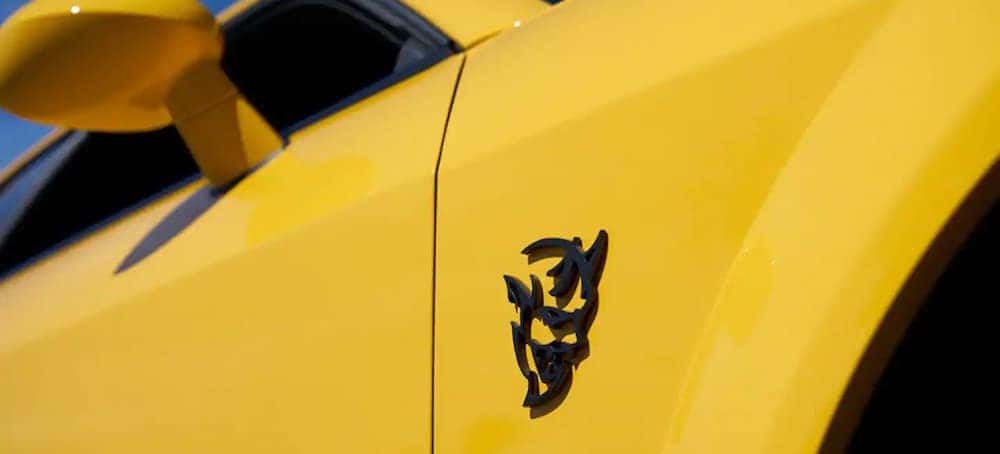 The Dodge Demon goes from 0-60 in 2.3 seconds, and from 0-100, it's even faster than an exotic, non-production racing car like the Bugatti Veyron. Dodge designed the ultra-fast Demon to be the master of the quarter-mile race, and according to tests certified by the National Hot Rod Association, its quarter mile time is just 9.65 E.T. In the tests, it reached supernatural speeds of more than 140 mph.
In quarter-mile drag races, a vehicle's maximum velocity is less important than acceleration, and so the Dodge Demon comes standard with drag radials that limit speed to 168 mph. However, performance enthusiasts who have to see the Dodge Demon at top speed can install the powertrain control module included with the optional Demon Crate package. With this equipment and a set of performance tires, the Demon has been recorded reaching speeds of 203 mph!
Dodge Demon Horsepower and Engine
The Dodge Demon engine isn't just the most powerful V8 engine ever made, it's the most powerful engine ever to find its way into a production car, period! This one-of-a-kind vehicle is powered by a supercharged 6.2L HEMI® SRT Demon V8 engine that generates 840 horsepower and 770 lb-ft of torque.
Those who've been following the performance team at Dodge should note that the architecture for this all-new Demon engine is based on the 707-hp Hellcat V8 from previous years. However, since the new vehicle features extensive improvements to the old model's supercharger, valve train, pistons, and more, the Demon is an entirely different beast.
Dodge Demon Performance Features
What explains the incredible Dodge Demon performance? A wide variety of specially-designed features bolster the remarkably-powerful V8 Demon engine. Here, we've selected just a few to highlight:
An Air-Grabber™ Hood Scoop, Dual Air-Catcher Headlamps, and an SRT Power Chiller™ allow the Demon engine to take in as much air as possible, and at the optimal temperature, too. An after-run cooler reduces the strain on the engine and supercharger after you've completed your quarter-mile sprint.
The Torque Reserve Launch System and a unique TransBrake feature propel the Dodge Demon off the line like no other vehicle in the world, achieving up to 2,350 rpm at launch. Together, these features enable the Demon to produce the highest G-force ever generated by a production car, at 1.8 G.
Experience Superior Performance in a Dodge!
If you're in the market for performance that can't be beaten, visit Stanley Chrysler Dodge Jeep Ram Brownwood near Eastland to check out our lineup of new Dodge vehicles for sale. Our lineup is full of top-tier vehicles like the Dodge Charger Hellcat and the Dodge Durango SRT, and you can take any model on our lot for a test drive today. Ready to drive home in a vehicle you'll fall in love with day after day? Don't wait to apply for financing.