What are the Best Barbecue Joints in Brownwood?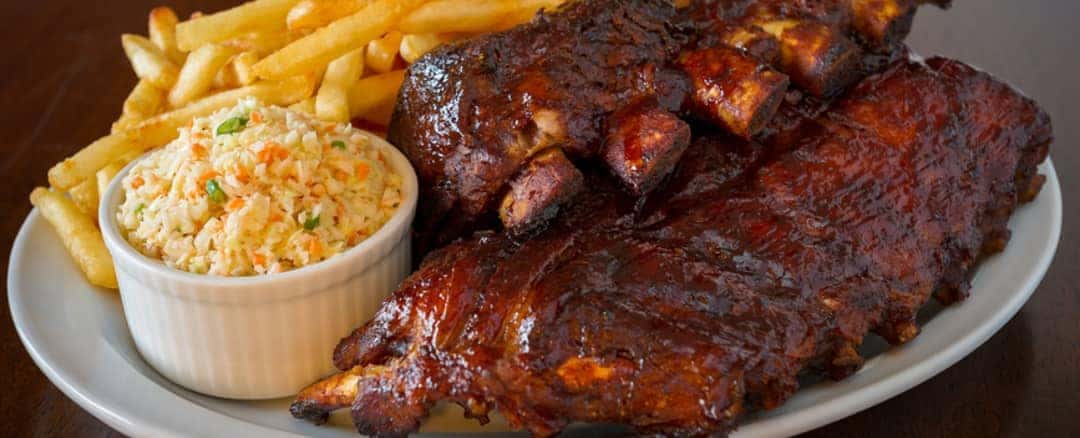 Barbecue is to Texas what deep dish is to Chicago–a local classic that must be experienced. Whether you are a local, visiting Brownwood, or you are just passing through, we prescribe a stop at one of the joints on the list to fill up on some regional flavor.
Lemons' BAR-B-Q
Family owned and operated by Keith and Wanda Lemons since 1995, Lemons' BAR-B-Q has been serving up great food for decades. We recommend their daily BAR-B-Q Buffet for Abilene foodies, but the menu does contain additional options like steak and fish as well. If you are looking for food for an event, Lemons' BAR-B-Q also offers full-service catering or a Banquet Room you can book.
Underwood's Cafeteria
Home to the original World Famous Bar-B-Q Beef Steak, Underwood's Cafeteria isn't like any cafeteria you have eaten at before. In business since 1945, this Brownwood icon serves classic BBQ flavors in a fun and casual setting. Enjoy your fill of Bar-B-Q and then purchase some of their trademark sauce, or Bar-B-Q by Mail package, and send it to your family and friends.
Chipster's Grill
Chipster's Grill has been voted Best BBQ in Brown County in both 2017 and 2018, so you know you are getting quality, Texan taste. Local favorites include the brisket taco, jalapeño cheddar sausages, and pork loin. Delight in your meal in a backyard setting or grab a bit on the go from the food truck.
Smitty's Bar-B-Que
Located in Conway, Arkansas, Smitty's Bar-B-Que is a great place for dinner or to host your next event. Stop by on All-You-Can-Eat-Night and keep your taste buds hopping with their six different bar-b-que sauces, including:
Darrell's Sweet
Regular
The "Old Shack"
Hot
Fire in the Hole
Last Rites
The Sticks BBQ, Etc.
Bringing a homemade flavor to the local BBQ scene, The Sticks BBQ, Etc. prides themselves on their fresh food. From juicy barbecue to mouth-watering chili, everything is made with care in their Brownwood kitchen.
Come for the BBQ and Stay for the Fun
After grabbing a bite to eat, check out some of the other local activities we love, and make a day of it. Looking for some options not on the list? Contact us at Stanley Chrysler Dodge Jeep Ram Brownwood and staff will be your guidebook for fun in Brownwood!